Selection of the best journalists in Markazi province at the 12th Exhibition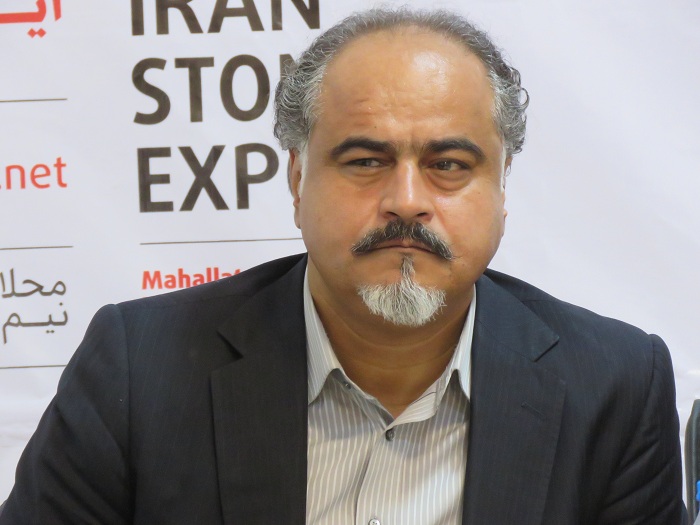 Managing Director of Iranian Stone Exhibition: Inshallah and all the respected reporters of Markazi province will continue this movement and this honor will be awarded to the International Iranian Stone Exhibition which honors twelve reporters every year.
Behnam Nikfar, Managing Director of Iranian Stone Exhibition: Since the eighth Iranian Stone Exhibition held at the exhibition's new site and permanent site, respected and respected reporters in the central province, some of whom represent important national media and some in the independent media, The governorates have always been with us, always with us, and have spread the news throughout the country, and in some cases internationally, with the heart and soul of the news.
The International Stone Exhibition of Iran for the past four years has always been and will always be appreciated. The great work done by dear media and artists is not measurable by material standards and standards and cannot be materially evaluated. Journalists, media people and writers have always been and will continue to be the pioneers of growth and development and need to be praised and appreciated at all levels and in various forms.
This year, at the suggestion of experienced journalists from Markazi Province, in appreciation and thanks for the hard work of this cult, a letter of appreciation to the "twelve" reporters who have worked on the best and most relevant news on the Iranian Stone Exhibition Iran will be released in the competition.
It should be noted that the judging of this issue and the selection of these "twelve" reporters was done by experienced and professional reporters from Markazi province, and the Iranian Stone Exhibition, with respect to their expertise and expertise, did not interfere with this selection.
God willing, and with the respect of all the respected journalists in the Central Province, the movement will continue, and this honor will be given to the International Stone Exhibition of Iran, which honors twelve journalists each year.