$ 100 billion export potential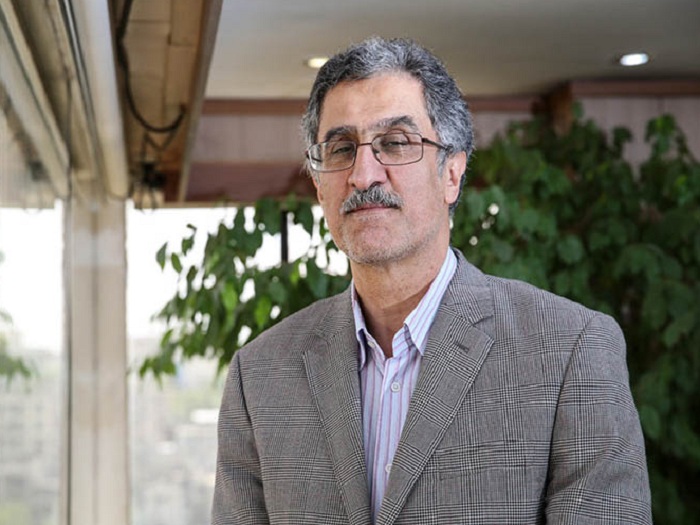 The head of the Tehran Chamber of Commerce, Industries, Mines and Agriculture, saying that neighboring countries import thousands of dollars worth of goods annually, said: "So we have the potential to export 100 billion dollars.
According to Iran Stone International Exhibition, Masoud Khansari at the presentation and appreciation ceremony of exemplary exporters in Tehran said: "If the problem of sanctions is not resolved, there will be many problems next year, while next year's budget also shows that It is in difficult sanctions, while the Iranian economy will face these same fiscal problems next year.
Khansari believes that one of the main ways that sanctions can be overcome is non-oil exports, and one way to circumvent sanctions and escape is non-oil exports, which, given the opportunities and potential in the country, exceed what we export, Exports can be mutated.
He said: "There are fifteen neighboring countries of Iran that import over $ billion billion a year, so this potential should be exploited." But the most important thing is to remove the barriers to export. While a sharp surge in the exchange rate hit the economy a lot and hampered people's livelihoods, the benefit was that, if the currency was to be real, it could rely on production and export rather than subsidies. Invest foreign goods, invest in Iranian goods.
The head of the Tehran Chamber of Commerce continued: "Despite the pressure on the currency last year, at least many of the cheap foreign currency imports came to a standstill, and space became competitive in many export target countries for Iranian goods." But now is the time to see what obstacles stand in the way of exports and to remove them so that they can rely more on export-oriented products.
Many exporters and decision makers believe in export development and are aristocratic on this issue, Khansari said. In September this year, the Ministry of Industry decided to increase the tariff on some commodities on the pretext that they are raw materials to drive them into production, with commodities such as iron ore and ornamentals facing increased tariffs.
He added: "There were widespread protests in the chamber of commerce, but they prevented the export of raw materials anyway, so they imposed a 25 percent tariff, but a reassessment was carried out, which showed that exports of some commodities were down 90 percent, But now they have decided to reduce 25% to 10%, but the first question is to be accountable for why 25% of bachelors were exporters, why 90% of exports fell when we needed them. And every dollar that comes to the country will solve many problems.
Khansari said: playing tariffs anonymously or banning or restricting some goods is a high risk and there are thousands of problems behind it, meaning that exporters are struggling to get a market for a year, but some people may make decisions. Take the carpet from the throne or vice versa, so the decision makers should not act as an island and consult with the private sector and professional organizations.
He added: "With the US sanctions, there was even a timeframe for enforcement and it was said it would be implemented in six or three months, but we made business decisions without the introduction, while expecting all decision makers, Consider and consult the exporters of the country.
Khansari said: "We have to ask every exporter what it needs to do if it is to double export and provide it, it is not complicated."