Increase cooperation between Iranian and Russian businessmen / remove barriers to trade relations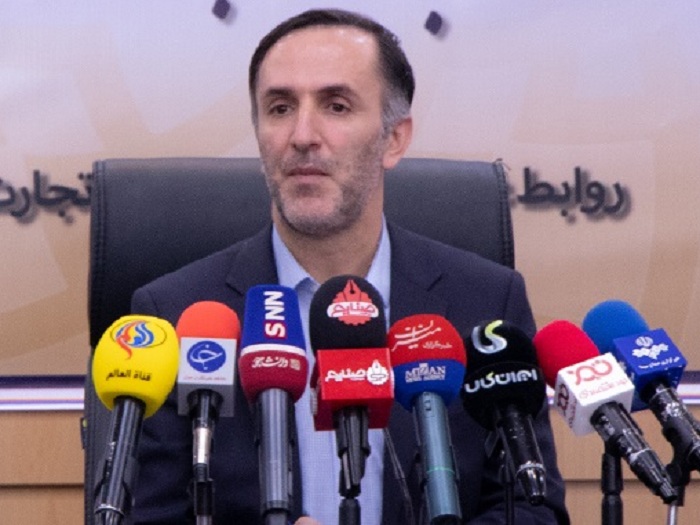 The Deputy Minister and Chairman of the Trade Development Organization of Iran, in a meeting of members of the Chamber of Commerce and a group of businessmen from the Russian TVER province, emphasized on increasing cooperation with this province and its counterparts and removing obstacles to developing trade relations.
According to the International Iranian Stone Exhibition, Hamid Zadboom said in the meeting that the Russian president was the first official to congratulate the elected president of Iran, adding: "This will mark the beginning of a new era and more contacts with Russia."
He expressed hope that the Russian private sector and the Iranian private sector would make the most of the expansion of political relations.
Referring to his recent visit to St. Petersburg and expressing the interest of Russian businessmen in cooperating with Iranian businessmen, the Deputy Minister and Director General of the Trade Development Organization of Iran stressed the need to think together and find practical proposals for developing relations and working together to remove possible obstacles.
Zadboom also considered it necessary to connect the provinces of the two countries through the governors and provincial chambers of commerce, and in this regard, it was decided to exchange information between the two sides in order to develop trade cooperation.
Following the meeting, Shur Kov Vladisiav, President of the Association of Chambers of Commerce and Industry of the province of Tor, also thanked for the hospitality and coordination of the Iranian side and said: The visit of the Iranian ambassador to Russia to the province of Tour Participated in the big Eurasia event in Tehran.
He expressed his satisfaction with attending the Eurasia Exhibition, its achievements and the use of the exhibition and the relations obtained, and expressed hope for the development of trade relations. He knew the importance.
The head of the Chamber of Commerce of Tour Province went on to describe the province's capacity in the production of livestock inputs and the capacities presented by its activists at the fair, and pointed to visits to Iranian companies and the high capacity of these companies to remove existing barriers to cooperation. Stated necessary.
Following the meeting, Russian businessmen in various fields called for cooperation in finding business partners and counterpart production units.
The province is located in the central federal district of Russia and has a population of about 1.5 million, according to the latest census.